Microwave Safe Paper Cups
Made with Sustainable Recycled Paper
Visstun® gives you that big brand look at affordable volumes and prices. Plus, we make it:
Quick - Fast Turnaround
Easy - Low Minimum and Responsive Service
Awesome - Hi-Definition Full Color Print
Sustainable - Made with Recycled Paper
Let us show you how — NEW VIDEO

Whether you need a microwavable cup for oatmeal, muffins or soup, with Visstun, you can easily add your branding to your single serve containers.
Made with Sustainable Recycled Paper

Sustana® EnviroLife™, Post-Consumer Recycled Fiber
Sustainable Alternative to Microwavable Plastic click to learn more

Double Poly Gloss or Matte Finish
Hi-Definition, Full-Color Print
Great for Freezer & Microwave grab-and-go products
Here are the top sizes for microwavable packaging
Consistent Branding For Your Sizes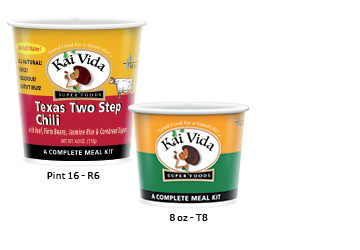 Easy Versioning For Your SKU's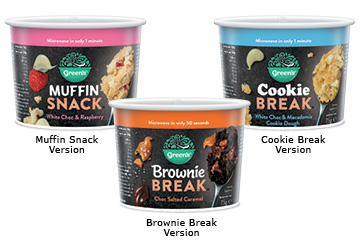 In addition to fantastic products, great branding is key to growth and success. Visstun makes awesome branding easy. In total, we have 24 cup and container sizes and five material substrates for added flexibility and creativity. In addition to a large cup selection, we make a wide variety of lids to fit each cup and container. All paper cups, containers, and P2 Snap-Fit Paper Lids are made with recycled paper.